ARC Testing - Suppliers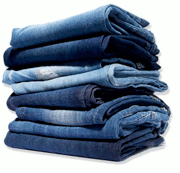 ARC provides information and lists to Suppliers of approved RFID tags and tagging practices. ARC also provides information on tagging practices to ensure value within the supplier's own operations before shipping tags or tagged product.
Approved Inlay Lists
Below are the current published Approved Inlay Lists. To find the Spec corresponding to your product, please contact your cutomer's RFID program or ARC directly.
Spec N
Spec L
Spec I
Spec K
Spec F
Spec U
Spec G
Spec I and F
Spec S
Spec Q
Spec T
Spec Z
Spec W1
Spec W2
Spec W3
Spec W4
Spec W5
Spec W6
Spec H
Spec Y
Spec P
Spec J
Spec R
Spec O
These Approved Inlay Lists are generated based on inlays benchmark tested at the ARC Center against respective Specs. Specs are the detailed performance threshold requirements inlays must meet in order to ensure tagged product performs in the various use cases of the deployment. These specs are developed based on use case information gathered from end users.
GS1 Grades
For GS1 grades click here